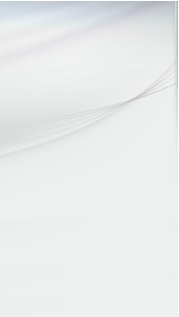 Scandinavian citizens to stay in Thailand in less than 30 days do not need to apply for a visa to Thailand. However, remember that your passport must be valid at least 6 months from entry. A so-called "visarun" during the 30 day period with re-entry into Thailand will be possible and you will get an additional 14 days if re-entry takes place other than by air (then 30 days). If stay in Thailand beyond 30 days we recommend you apply for a visa from your home country.

Application for visa
Application for visa: When applying for a visa for you to attach the following: Your original passport (must be valid at least six months from the day you plan to travel in Thailand). A completed visa application per person. Two passport photos per person. A copy of the confirmed ticket or reservation. Payment for the visa type you apply for. The visa will normally be valid for 90 days. This means that the to Thailand must be made within 90 days from the date which is stamped on the visa. The visa is valid for 30, 60, 90 or another number of days. This is the number of days you can stay in Thailand without renewing your visa, counting from the date of entry into Thailand.

Touris Visa
Issued for 60 days. On application in Thailand visa can be extended by a further 30 days. It won't be issued more than 2 tourist visa at the same time. A combination of 2 tourist visa, extension of visas in Thailand and two "visaruns" will give you 6 months stay in Thailand. Tourist visa can not be combined with business or work.

Retirement Visa
This is a Non immigrant visa type 0 This is normally granted for 90 days. Applications for visas for one year can be promoted in Thailand. Can not be combined with business or work. This visa requires documentation of income at a minimum of THB 800,000 or the equivalent in Thai bank where the deposit must have been in 2 months if you can not document income equivalent to THB 800,000, -. The combination is also possible, such as THB 500,000 in income and THB 300,000 in bank deposits. Amounts might differ for people married to thai nationals etc.

Business visa
Non Immigrant B visa can be issued for 90 days or a year. Special rules apply to the issuance of such visas. Contact us for more information. We can within a short time provide you with a business visa as well as a work permit.

Visa for Thai nationals to Schengen
A visa for Scandinavia and the Schengen area may be granted for up to 90 days. However, you may not as a main rule stay in the Schengen area for more than 90 days in the course of the past six months. Out law firm will take care of the paper process in order to secure that your visa will be granted.